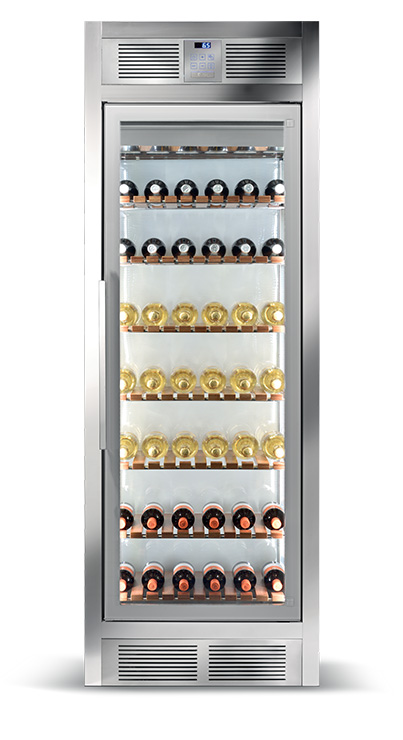 EVERY NEED HAS ITS OWN STYLE, EVERY TASTE ITS IDEAL PLACE
Silfer has officially entered the world of flush-mounted products with a full line intended for designers of unique, distinctive premises. WALL is the ideal display cabinet for any new design or restructuring project. A hi-tech solution with high visual impact, where elegance and sophistication blend in a charming balance of style, bringing life to unique solutions. Fitted perfectly flush into the walls, the line is popular with interior designers and architects as its clean lines offer full integration with the furnishings and design of even the most modern and sophisticated premises. WALL is the new refrigerated display cabinet that revolutionises the concept of display, bringing out the best in any product, whether patisserie, ice cream, delicatessen products or wines.
---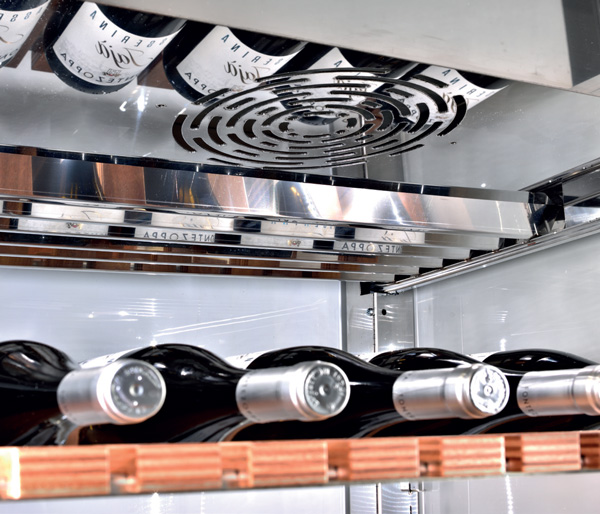 OPTIMISATION OF SPACE AND NOISE
The separate motor unit helps to exploit all the internal volume of the display cabinet to the full, eliminating all compressor noise from the premises.
---
One or more cabinets can be installed quickly and easily in walls or specially-built niches, taking up a minimum amount of space. Detailed technical drawings are used to plan the cabinet positions during the design phase, indicating sizes and technical requirements.
---
2019 News: NEW 1.100 liters COMBINED SHOWCASE
A collection to furnish and embellish every room that now is enriched by presenting the WALL COMBINED, a double doors execution to make the range more complete.
---
270 FORMAT
A collection to furnish and embellish every room that today is completed by presenting the WALL 270 version, the smallest and most elegant of the range.
Your "jewels" have from today the right showcase to give that extra touch of class to your serving area and to show your best creations in a framework of elegance and light.
---
Find out all the products